Loading...
Home
overview digital gold
Digital Gold
What is Digital Gold
Digital gold is a convenient and cost-effective way of buying yellow metal without the need to physically hold the gold. PCJ offers a convenient, secure and trusted way to invest in gold through our platform. By investing in digital gold, you purchase 24K 99.5% pure gold digitally. You can invest as low as Rs 100 in digital gold. PCJ Digital Gold can easily be redeemed against jewellery or gold coins anytime online through www.pcjeweller.com or at any PCJ owned showrooms. Gold benefits from diverse sources of demand: as an investment, a reserve asset, an adornment and a technology component.
Benefits of PCJ Digital Gold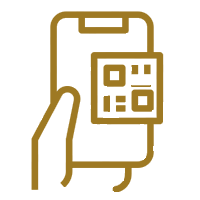 Convenient
Buy gold starting Rs 100 as per your convenience, at competitive rates.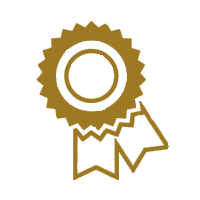 Assured Purity
Guaranteed purity of 99.5% 24K gold.

Safe and Secure
Free storage in secured vaults at no additional cost.

Transparent Pricing
Linked to daily prevailing market rates.

High Liquidity
Sell, gift or convert to physical gold anytime online through www.pcjeweller.com or at showrooms.

Easy Delivery
You can choose from a range of our products and get delivery at your doorstep.
FAQs
Can I buy digital gold at showrooms?
Yes, you can visit any of PCJ owned showrooms, open your account and buy digital gold.
Who can buy PCJ Digital Gold?
Any resident Indian with a valid PAN Card/Form 60 and a Bank Account in their name can enroll for PCJ Digital Gold.
Is KYC mandatory?
To ensure safety and security of your gold we take all precautions and KYC is a step in the process.
Are there any charges for storage of gold?
PC Jeweller offers custodian services for free storage of your gold. You can sell or take delivery as per terms and conditions.
Is PAN card mandatory?
It is not mandatory to upload your PAN card, however, you may be asked to do so:
1. if you wish to make a single purchase of gold that is worth more than Rs. 2,00,000.
2. if the value of your holding exceeds Rs 2,00,000 at any time
What is the minimum & maximum amount needed to buy gold?
The minimum amount of purchase is Rs 100. There is no limit on the maximum amount as long as KYC requirements are complied with.
What is the Purity of PCJ Digital Gold?
PCJ Digital Gold is 24 Karat Gold of 995 purity (99.5% pure).
How do I view my digital gold holdings?
You can view your transaction history and balance by logging into your account.
How is buy/sell rate determined?
PC Jeweller displays daily buy-sell rates for customers based on prevailing market rates plus a nominal commission.
Why are buy and sell rates different?
There are two primary reasons for the difference in buy-sell rates:
1. GST is added to the buy price, but it is not levied on any sale.
2. Certain charges incurred on the payment gateway and commissions are additional.
If I buy digital gold at showrooms, will my balance be visible online?
Yes, any digital gold which you buy from PC Jeweller, either online or at showrooms using your registered mobile number will be updated in your digital gold account. This feature will be available shortly.
How can I sell or redeem my digital gold?
You can visit any PCJ owned showroom and purchase jewellery or gold coins against your digital gold. Option to sell digital gold online will be available shortly.
Any minimum quantity to sell or redeem my digital gold?
The minimum quantity of digital gold in case of redemption against gold coins or jewellery is 1 gm. In case of selling back the digital gold, the minimum amount is Rs 100.
Any forum for consumer grievances?
The Company will be available to satisfy any issues/ questions that may be escalated. You may write to us at [email protected] or call our Customer Service team at 1800-120-1434.
Is there any lock-in period for this plan?
For security reasons, you can sell gold only after 2 days of a purchase by date.